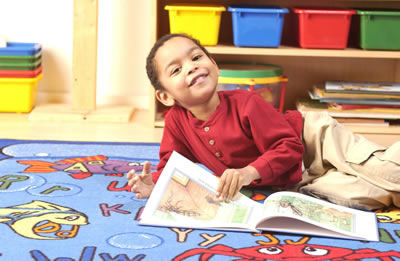 Give the gift of literacy by supporting the Giving Circle of Alexandria's annual book drive with
Wright to Read
.  The book drive runs from February 1 through March 14.  The goal is to collect books for 1200 summer reading packs to be distributed to City of Alexandria students.  What can you do to help?
GATHER BOOKS FOR THE BOOK DRIVE
Here's the list of books we need and there are several ways to help gather the books:

Donate new and gift quality used books (without torn pages or writing) appropriate for K-6th grades.  Bring your books to
Purchase new books for the book drive at Hooray for Books in Old Town.  Make your purchase by phone or in person and receive a 15% discount by mentioning "Summer Reading Packs."  Hooray for Books will store the books and deliver them to the Book Sort for you.  How easy is that?  HOORAY!
Purchase new books from your favorite retailer.
Drop off your books, or have them shipped to Wright to Read, 414 N. Washington St., Ste.101, Alexandria, VA 22314. 703-299-9855. Note this is a NEW LOCATION.
COME TO BASKETS FOR BOOKS TO RAISE MONEY:
Join Giving Circle Members and their families for an afternoon of shooting hoops and other basketball games as they raise money to purchase books for the Book Drive.  Wright to Read can purchase books at a steep discount ,so money raised at these events will go a long way to helping us meet our goal of 1200 summer reading packs.  You may also bring your own book donations to these events.
Sunday, February 28 from 1:00 pm to 3:00 pm at Burgundy Farm Country Day School
Saturday, March 6 from 10:00 am to 12:00 before the St. Patrick's Day Parade at the home of Jenny Considine, Jefferson Court, (between S. Pitt & S. Royal off of Wilkes St.)
Hold your own Baskets for Books event.  Contact Tricia Karppi to find out how!
PACK AND SORT BOOKS:
Join us Sunday, March 14 from 1-4 pm to pack and sort the books into the summer reading packs.  Location: TBA.
BE A BOOK BACKER:
Interested in Promoting the Gift of Literacy or Honoring a teacher, or book club? Ask your book club, neighborhood or group of friends and become a Book Backer Sponsor.  When you sponsor an entire grade by making the donation noted, it allows Wright to Read to purchase 150 copies of that book to be included in the Summer Reading Packs.
Read about the details and donation levels
, then contact
Leigh Hoyer
with any questions.
BE A BOOK CAPTAIN:
Organize a Mini Book Drive at your school, church, with your girl scout troop, book club, or neighborhood for Wright to Read and the Giving Circle.  Collect new or gift-quality used books from
the suggested list of books
.  It's easy and simple…At your school, encourage grade levels to contribute favorite books that they have read in class, or a contest between classes or grade levels to see who can contribute the most books.
Please contact
Ellen Wayer
for more ideas, if you have questions or if you would like to be a book captain.
---
---